Why was scientometrics.org established?
According to the SCImago country rank index for publication output, Hungary has fallen from the 32nd position to the 50th position in twenty years. The primary reason for this is the low publication activity of Hungarian researchers. Scientometrics.org helps to increase transparency by establishing a national benchmark. SCImago country ranks between 1998 and 2020: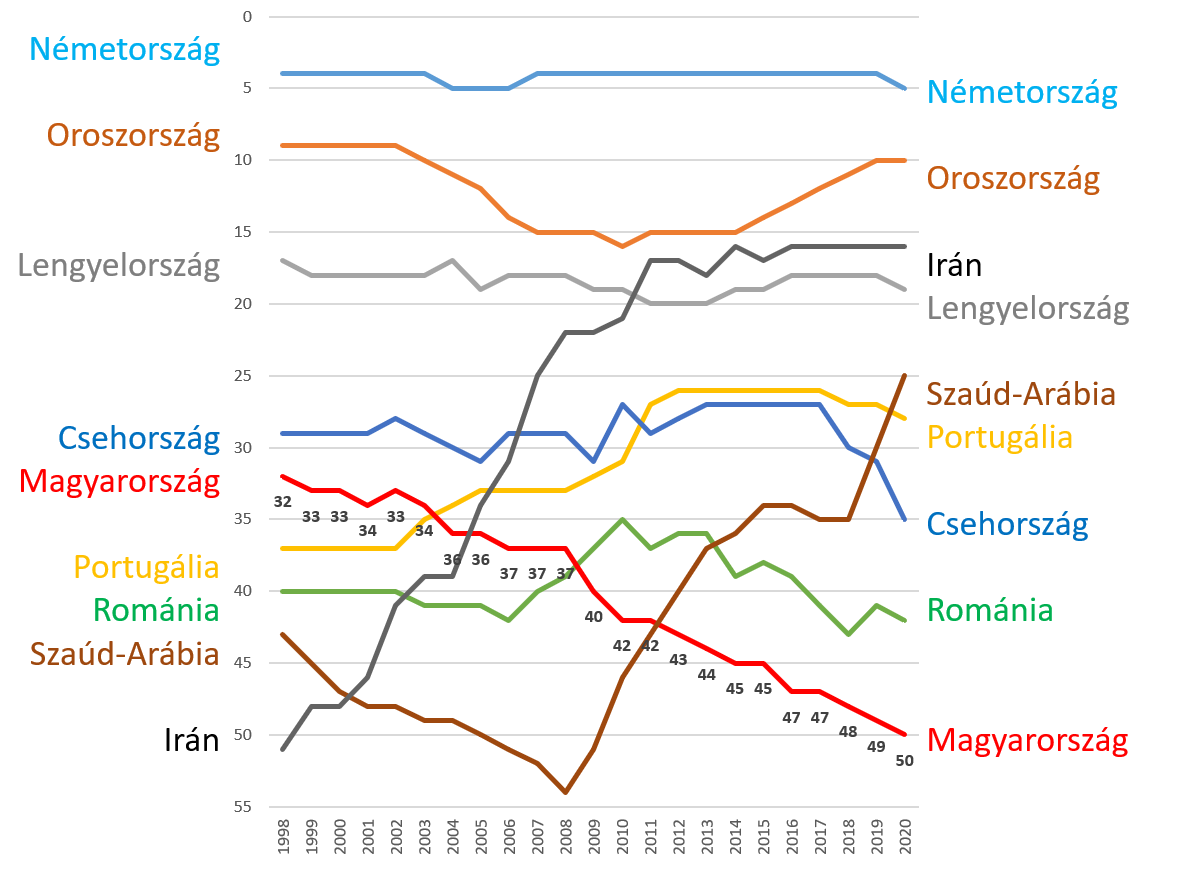 What is the difference between Scientometrics.org and Tudomanymetria.com?
Tudomanymetria.com uses the biological age while Scientometrics.org uses the publication age. The two values show a very high correlation witch a Spearman rank correlation coefficient of 0.92 (p<1e-16, n=16,497).
Why are my 2022 papers not listed?
Scientometrics.org uses complete calendar years, as it is not possible to make a ranking using partial timeframes (e.g. months). Papers published in 2021 will be included after January 2022.
What is the option for researcher age correction useful for?
Scientific performance might be influenced by factors which take up the researcher's time. User suggested examples include: 1) maternity leave, 2) university teaching work, 3) early publications during graduate studies, 4) two hours pendling time per day, 5) military service, 6) prolonged illness, 7) career-break, 8) switchover between disciplines, and others. We advise to use this option with caution as none of these factors is available for the other researchers. When adjusting for all possible factors, each researcher would be assigned to a one-man cluster making objective comparison impossible.
Data protection
The sites scientometrics.org and tudomanymetria.com do not collect and do not store information about the site visitors. This does not include data collected by Google analytics which is used to analyze site visitor trends.
The sites scientometrics.org and tudomanymetria.com download and process the analyzed data in real time. The data is deleted from the server once the computation is finished.
Ethical issues
Online availability
According to uptimeRobot, scientometrics.org is available in 94.438% of the time.